Back to blogs
Hydroponic Farming: A Soilless Revolution for Sustainable Agriculture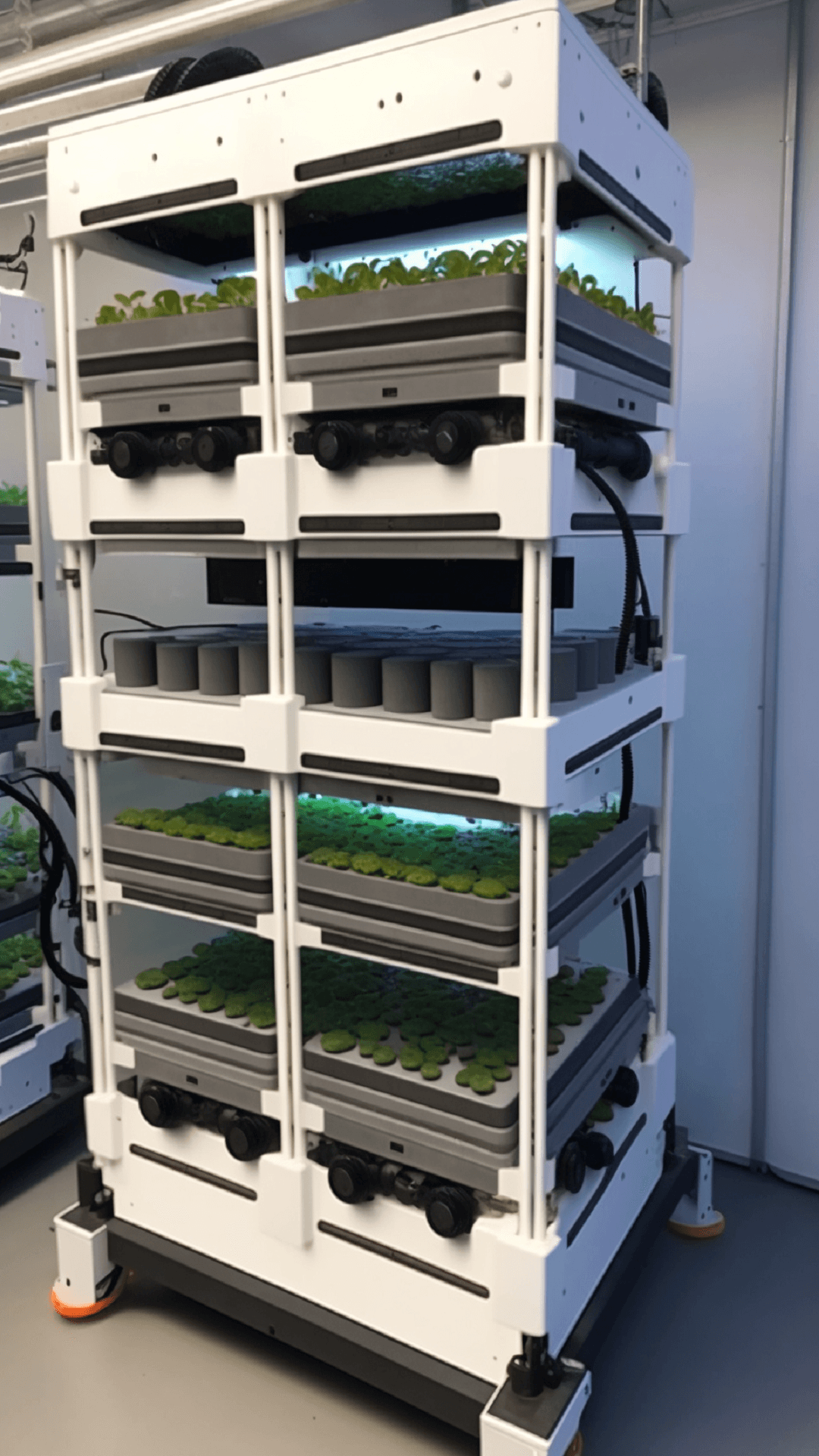 Hydroponic farming is an innovative and sustainable method of agriculture that refers to growing crops in a nutrient-rich liquid environment instead of soil. With four types of hydroponic farming systems, namely Standing Aerated Nutrient Solution, Nutrient Film Technique, Aeroponic System, and Dutch Bucket Growth System, hydroponic farming provides an alternative method to conventional farming. Hydroponic farming can help to combat the challenges of climate change and reduce the risks associated with conventional farming practices. With several merits such as space conservation, an evergreen cultivable environment, less need for chemicals, and better productivity, hydroponic farming requires expensive equipment, constant supervision, and specialized expertise as its demerits.
Popularly known as SOILLESS FARMING, Hydroponic farming is a type of farming that refers to the growth of crops in a nutrient-rich liquid environment instead of soil. Quite distinct from the traditional and widely known farming techniques, hydroponic farming does not use soil. However, it requires water combined with essential nutrition that together supports the cultivation of crops and their nourishment. Such a kind is a comparatively newer technology and is categorized under horticulture. This type of farming often leads to the suspension of plant roots in stagnant water or into a constantly flowing solution enriched with nutrition. While soil farming could allow the cultivators to take their hands off the crops for some duration, hydroponic farming needs constant care. This is in order to ensure the growth and good health of the crop.
TYPES OF HYDROPONIC FARMING
On a broad basis, hydroponic farming is of 4 types
Standing Aerated Nutrient Solution
As the name itself suggests, the Standing Aerated Nutrient Solution type of hydroponic farming keeps the roots of the crop in a static environment with essential nutrients surrounding the plant. The roots of the plant are set free in the stagnant solution and such a solution is replaced with a new one after every 5-10 days. This ensures constant care and a nutrient-rich environment. This system is also called the Deep Water Culture System.
Nutrient Film Technique
Under the system of the Nutrient Film Technique, a continuous supply of nutrition facilitated by channels is set in order to ensure crop production. A pump attached to the main supply sends out the nutrients through various channels that access the roots. This kind can further be divided into 2 subtypes-
Horizontal NFT System refers to a system where horizontal channels are set up so as to transport nutrients to the crops).
Vertical NFT System refers to a system where vertical channels are set up so as to transport nutrients to the crops.
Aeroponic System
A slightly unique kind of hydroponic farming system, the aeroponic system uses a mist containing all essential nutrients that are sprayed upon the roots. Instead of setting the roots free into a water solution or supplying them with the same, the system uses the spraying technique to support hydroponic farming.
Dutch Bucket Growth System
Hydroponic farming can also be used by following the Dutch Bucket Growth System wherein buckets are utilized to cultivate crops. Depending on the possible width and height of the crop, buckets are arranged and crops are placed in them. The growth of the roots is supported by a network of vermiculite that develops a favorable environment.
SIGNIFICANCE OF HYDROPONIC FARMING
The significance of hydroponic farming can be well understood in light of the unexpected climate change crisis being experienced around the world. In the contemporary world where climate has taken an unexpected turn and rain showers and arid weather come and go at any point in time in the year, soil farming is a risky practice. Hydroponic farming, in turn, helps farmers cultivate the same crops with different techniques, however, with no reliance on soil or the environment. As nature continues to deteriorate, artificial environment is proven to be more certain in areas as crucial as farming and the production of food.
Furthermore, hydroponic farming also eliminates the system of crop rotation cycle where the farmers need to rely on a particular season to grow a specific crop. Evergreen hydroponic farming is perhaps significant in the current scenario as it reduces the despair and losses that farming as a profession is witnessing. It simply offers an alternate option to cultivate the same crop yet in a novel way.
MERITS OF HYDROPONIC FARMING
The plant roots need not reach for nutrition as the nutrients are available right at their edges, hydroponic farming leads to space conservation, unlike field farming.

An evergreen cultivable environment is another merit as the cultivators do not have to follow the crop rotation cycle. This makes this farming system advantageous.

With an artificial environment supporting the growth of the roots, there is no worry of pest attacks. Weeds, pests, rodents, and any other insects are simply kept away from such a farming system.

Such a farming system can support nearby setups of farm and wholesale stores as it needs less space to cultivate crops.

With no worries of pest attacks, there is also a lesser need for chemicals like pesticides. In the case of field farming excess use of pesticides would pose a major risk to all the crops, thus making it a worrisome business.

An artificial environment that supports the growth of crops, such a system of farming leads to better productivity and ensures a rapid growth rate.
DEMERITS OF HYDROPONIC FARMING
Setting up a hydroponic farm requires expensive equipment that is difficult for traditional farmers to arrange for. Unlike field farming, this system demands a lot of initial expenses that can put a strain on one's pocket.

Another disadvantage of this farming technique is that it demands constant supervision to ensure the cultivation of the crop. One can become weary of looking after the crop.

While food production in a conventional farm setting is what most people prefer to purchase, farming in an artificial layout can be a setback for consumers and buyers.

This system of farming also requires field-specific expertise which can otherwise be ignored in field farming.

While pests and rodents do not pose a threat, water bacteria can still appear which can have a great impact on crop growth and production.

This feature of farming is also disadvantageous because of the excess water consumption that is required for the cultivation of crops.
While hydroponic farming has its own merits and demerits, it is surely a preferable alternative in the coming future. Since the world is witnessing numerous climate-related problems and farming has to continue no matter what, this system has better scope in the long run.
---
Hydroponic farming soilless farming nutrient-rich liquid environment traditional farming standing aerated nutrient solution deep water culture system nutrient film technique aeroponic system Dutch bucket growth system climate change artificial environment space conservation evergreen cultivable environment pest attacks productivity expensive equipment constant supervision field-specific expertise